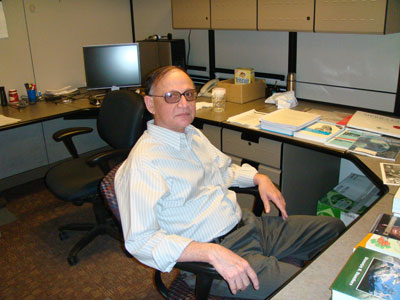 Prabhat Mahanti
University of New Brunswick
Domain of Research: ,

Prabhat Mahanti is a Professor in Computer Science at the University of New Brunswick, Saint John, Canada. He received Ph.D. (Indian Institute of Technology, Bombay, India), 1976, M.Sc. (Indian Institute of Technology, Kharagpur, India), 1971 B.Sc. (Calcutta University, India), 1968.Prof. Mahanti's research interests include: software engineering, software metrics, reliability modeling, modeling and simulation, numerical algorithms, finite elements, mobile and soft computing, and verification of embedded software, neural computing, data mining, and multi-agent systems. He has authored over 100 technical research papers and authors of 12 books including chapters. He has been the supervisor and thesis committee member of many Ph.D. and M.S. graduate students. Prof. Mahanti actively participates in numerous technical conferences as well served as conference chairs. Currently, he is on the editorial boards of the Computer and Informatics, Slovak Academy of Sciences, Slovakia, International Journal of Computing and ICT Research, Uganda, Africa, International Journal of Network and Distributed Systems, Inder-science Publication, Central European Journal of Computer Science, Member of Editorial Board of the International Journal of Big Data Intelligence , International Journal of Computers and Applications, ACTA Press, Canada, Editorial board member of the International Journal of Cloud-Computing and Super-Computing Editorial Board of International Journal of Computer Networks and Communications Security , Prior to joining Canada Prof. Mahanti was the Professor and Chair of Computer Science and Engineering Department at the Birla Institute of Technology, India and participated as expert members at the Ministry of Human Resource Development and University Grant Commission, India.